Customers, not employees, come first in growth considerations.
Employees and talent may be top of mind, yet when it comes to making actual decisions related to growth, the customer is still the biggest stakeholder. 53% of respondents said the customer comes first in short-term growth considerations, with 45% of total respondents saying customers come first in the long term. Investors were a distant second, followed by boards of directors.
The percentage of respondents who highlighted customers as key stakeholders in the long term increased in tandem with company size. The stated importance of talent doesn't appear to translate to growth strategies: Only 6% of members said that employees come first in long-term growth discussions, with communities barely registering in terms of importance. This is a shift from our previous research, which suggested that employees were the most important stakeholders when it came to complex decision-making.
CEOs were more than twice as likely to highlight employees as the most important stakeholders in the short-term growth conversation (27%, more than double the average of 12%). This may be because they fully comprehend the extent of the damage done from so much turnover in recent years. Said Mark Bertolini, co-CEO of Bridgewater Associates and former CEO of Aetna: "Growth and people are the two things CEOs should spend their time on. If you are running [a] fire drill, then you don't have anybody in the company that's really looking forward toward the future."  
One way to connect with the customer, said MetLife EVP and CMO Michael Roberts, is to lead with empathy. This is particularly important when talking about risk. "People have seen the impact of events on their lives at a pace and scale they haven't seen before," he said. "We need to give them comfort and confidence that we will be there for them and help them build more confident futures."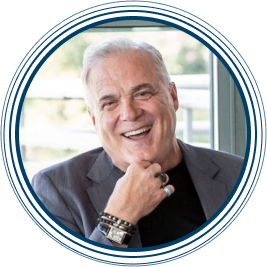 Mark Bertolini
Co-CEO, Bridgewater Associates; Former CEO, Aetna


Customer Satisfaction as a Growth Engine
The devastating impact of COVID-19 on the cruise business allowed Norwegian Cruise Line to conduct an unplanned experiment: What would customer satisfaction look like if you had 50% of the passengers traveling with 80% of the crew? The unsurprising answer was that it went up. But more than that, it led to an increase in customers booking additional cruises. Harry Sommer, president and CEO of Norwegian Cruise Line, said, "In normal times, no one would've said 'Let's add more crew' … because you're so focused on the expenses and the quarterly earnings results. But this forced us into an experiment that showed a higher guest satisfaction score leads to higher repeat rates. And the combination of their guest satisfaction scores and the number of future cruise certificates that we sell is an amazing predictor of whether we're going to be successful. It's amazingly resilient despite what happens in the environment." 
Now Norwegian is looking at dramatic growth for 2023. What's the net result? According to Sommer, "The rate of people traveling in 2022 and returning in 2023 is double. Yeah, it's a 'wow' moment." "We have a philosophy," Sommer said. "We focus much more on revenue than we do on the cost structure of the company. The upside to revenue is much more."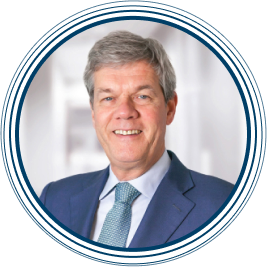 Dick Boer
Director, Nestlé and Shell
If there is one consistent theme that comes out of this project, it is that leaders who have made it this far are aware of just how resilient they and their organizations have become. There is anxiety, certainly. It is a time to be courageous and—said many members—to stick to what you know works for the long term, even if the short term is daunting. "You have to have guts," said Dick Boer, a director at Nestlé and Shell. Don't stop doing what you think is important, he advised. "[Otherwise], when you come back, you are behind."


Yet executives have learned to react quickly, and they are also now becoming much more proactive, particularly when it comes to making the longer-term bets needed for growth. Whether this will hold if conditions continue to deteriorate is up for debate, but for now, the mood of our members is more about focus than panic. Said Christen Chavez, VP of product management at ResMed, "We've actually now stopped talking about resilience because it just is a state of where we're at. … This is our lives. … And it's about how do we really enjoy what we're doing and recognize and reap those rewards." 
We hope that you found this research useful, and that some of the perspectives expressed by fellow members are helpful as you address these challenges. Please share your feedback with us or ask further questions by contacting info@gettingtogrowth.com.
Founded in 2004, World 50 consists of private peer communities that enable CEOs and C-level executives from globally respected organizations to discover better ideas, share valuable experiences, and build relationships that make a lasting impact. The busiest officer-level executives and their most promising future leaders trust World 50 to facilitate collaboration, conversation, and counsel on the topics most crucial to leading, transforming, and growing modern enterprises. World 50 communities serve every significant enterprise leadership role. World 50 members reside in more than 27 countries on six continents and are leaders at companies that average more than US$30 billion in revenue. World 50 is a private company that serves no other purpose than to accelerate the success of its members and their organizations. It is composed of highly curious associates who consider it a privilege to help leaders stay ahead.
With the recent additions of G100, Procurement Leaders, and EHIR, World 50 has positioned itself to serve leaders across all senior leadership roles, functions, and geographies.
Product Managers: Lisa Lindsey, Beryl Wang
Editorial: Jennifer Reingold, Beryl Wang, Harry John, Abubakar Mehdi, Liz Kahle, Jacqueline Leftwich, Caroline Barden, Carlton Hargro, Logan Porter, Aspen King, Mary Catherine Lindsay
Research and Analysis: Harry John, Lisa Lindsey, Natalie Exley, Parth Patel, Adam Schatzmann
Design and Website: Scott Long, Santi Saucedo, Haley France, Dean Chung
Marketing and Communications: April Echols, Olivia Jones, Alyson Levitz-Jones, Leon Menezes, Anna Lee, Jemma O'Neill, Steebs Sarmiento
Multimedia Team: Irem Dogancali, Haley France, Mario Gutierrez, Sam Wilkes
Advisors: Bob Bierman, Brittany Walters, Scott Dale