Despite challenges, leaders see a path to growth.
Our members are more optimistic about their growth prospects than the current economic data would suggest. That's one of the most surprising takeaways from the member survey; 72% of respondents reported that their short-term (one-to-three year) outlook for growth is either good or excellent, while 91% said the same about the longer term (three-to-five years). The results contradict the general tone of uncertainty and fear we see in so many news reports—and suggest that executives believe they have at least some control over their companies' growth trajectories.
There were some interesting differences in the level of optimism, however, when we segmented the results by revenue size and industry. Technology and telecommunications executives were the most pessimistic in the short term, whereas consumer goods leaders were least optimistic in the long term, as were executives at companies with more than $50 billion in sales. Executives from non-U.S. companies were notably more cautious as well, with just 4% saying their short-term outlook was excellent compared to 21% of executives from U.S.-based companies. 
For tech executives, it's likely about inflation, which affects both inputs and demand for products. For larger companies and those in Europe, it may have more to do with multiple crises and shortages affecting so many different markets simultaneously.
Optimism Varies by Size, Sector and Function
Revenue still defines growth—for most.
For many companies, the definition of growth remains the top line, with 42% of respondents defining revenue growth as their principal short-term metric. Yet in a time of potential recession, more than half of respondents chose another target: either profits, market share, or sales volume. And when asked about the long term—three to five years out—just 26% of respondents said they were defining growth as revenue, with 30% and 26% choosing profits and market share, respectively. Manufacturing companies were more likely to emphasize profit in the short term, with 53% citing that as the top priority, while companies with more than $50 billion in sales chose market share over revenue by 33% to 25%. 

The idea of growth simply for growth's sake seems to be getting a second look in this uncertain environment. Said Danny Allouche, SVP and chief strategy and corporate development officer at packaging materials company Avery Dennison: "You're trying to drive returns, not revenue, right? Revenue is a means to an end. It's not the end in itself."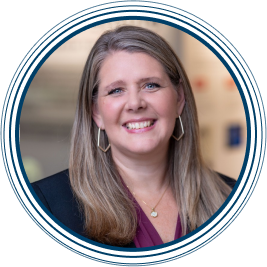 Andrea Faccio
Chief Growth Officer, Nestlé Purina PetCare
"In our case, we do have constraint capacity, so we are increasing our manufacturing capacity. So in this sense, in the short term you go, 'Probably I need to prioritize some of those,' but then when the new capacity comes to life, you need to feel that capacity to continue growing as well. So it is probably one of the hardest choices that executives are having in the shorter [term] that can impact your point—the growth in the long term."
That shift may also be related to the fact that rising inflation means that some companies won't be able to pass higher pricing along to customers. So top-line growth could now come at the expense of profits. Said Mike Hoffman, CEO of growth consultancy SBI: "We, as businesses, had not been as challenged, until the pandemic hit, to think about growth and the role it plays, and whether there are better ways to accelerate growth without just throwing gobs of money at it. There are so many CEOs asking, 'How do I do this in a different way than I did it in the past?'"
New products and new customers lead the way.
Next, we asked members to rank several different growth strategies in order of importance. Although there has been a lot of ink spilled about potential layoffs and cost cutting—particularly in the tech sector—executives in our survey indicated they were primarily focusing on organic growth. Respondents ranked new product or service development first, followed by expanding the customer base.
Please rank the following strategies in order of their importance to your company's short-term (one- to- three year) growth plans.
1 New product or service development
2 Expanding the customer base
3 Improved operational efficiencies
4 Existing product or service improvements
6 Mergers, acquisitions, and partnerships
Improved operational efficiencies came in third place overall, although executives from manufacturing companies notably ranked that tactic first, linking back to their greater emphasis on profits. So did members from non-U.S. companies, who are facing more pressure from higher energy prices and the war in Ukraine.
It's worth noting that those respondents who rated their companies' short-term growth outlook as "excellent" placed greater emphasis on adding new products or services capacity when compared with the average—suggesting they are in a better position to invest in growth. Overall, M&A activity ranked sixth, suggesting that much of the deal flow we have seen in recent years may erode with the higher cost of money. 
One common thread in our interviews was the notion of either "productizing" service offerings or, if they were primarily product companies, expanding further into services. Companies are no longer defining themselves as one or the other, but as some combination of both.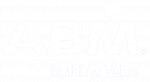 Pivoting from Services to Products
Since ABM's origin in 1909 with one mop-wielding janitor, the facility services company has offered its U.S. and U.K. clients a wide range of cleaning, engineering, parking, landscaping, and electrical services. It's traditionally a lower-margin business, very often dependent on the price of labor. But during the COVID-19 pandemic, ABM experimented with offering a productized service for the first time. That experiment has led to a massive shift in its growth strategy. Says Chief Strategy and Transformation Officer Josh Feinberg: "The faster we can convert to solutions, the better. We are retraining clients to think of us as a professional solutions partner." 
ABM launched two new products during the pandemic—EnhancedClean™ and EnhancedFacility™—which it sold alongside its existing cleaning and mechanical services. Developed through a panel of infectious disease and industrial hygiene experts, EnhancedClean™ upgrades the traditional cleaning approach while EnhancedFacility™ improves overall indoor air quality and reduces the spread of pathogens. By putting services together, branding it, and selling the package as value-add solutions, ABM is seeing significantly higher margins and customer satisfaction. "It was through this innovation that we retained work with clients by delivering services in a way that best met their evolving needs, which led to record earnings through COVID," CEO Scott Salmirs says. 
Armed with that data, ABM is now diving fully into productized solutions. Since the onset of COVID, the company has now launched multiple new services that go alongside building management, such as a data-enabled smart parking management system, a service for electric vehicle charging, and several others. Turning individual services into a solution-based program leads to happier and stickier clients. 
"We realized the massive opportunities that lay on the other side of digging into innovation," Salmirs says. "It's a way to take our services and creatively package them into a solution broader than just deploying any singular offering. It's an approach that allows our clients to see more of our full-continuum 'forest' through the 'tree' of any one particular service."
Doing this well also means having a good internal innovation engine—and continuing to fund it, even as the bottom line begins to be squeezed. Explained Andrew Zrike, VP for innovation and brand creation at Constellation Brands: "In our organization, the ventures and innovation teams both sit in the growth organization, allowing us to collaborate on growth initiatives closely and to look at innovation from both a short-term and long-term benefit perspective." 
To share the costs and risks of innovation, some companies are looking to partner with other companies—including those in different sectors. Purina recently worked with Walmart on a campaign to launch a new dog treat flavor, which Walmart customers then voted on. "We generated a lot of excitement from our customers as well as consumers, and this led to great market share growth in the short term," said Andrea Faccio, chief growth officer of Nestlé Purina PetCare.


New Services to Existing Customers
The leadership of Terminix, a pest control company now owned by Rentokil Initial, met in July 2021 for a growth summit. Although Terminix offered four core products (pest, termite, mosquito, and wildlife exclusion/home services), technicians—who visited customers roughly once a quarter—were averaging only 1.2 products sold per household. "Our technicians pull up to a customer's house, ready to protect their home. They do their job—inspecting the home and completing the contracted service. They don't sell," said Joy Wald, chief transformation officer of Terminix.
Wald, who was then the CIO, and the rest of the team decided to create a "Trusted Advisor" program, in which technicians—none of whom were trained as salespeople—were encouraged to advise customers about other services to protect their most valued asset: their home. To help the technicians with the transition, Wald and her team compared their role to that of dentists. "The dentist cleans your teeth, inspects your teeth, and advises you on anything else you may need done," she said. Terminix built out an automated interface to make it easy for technicians to add needed services. It also financially incentivized technicians. 
In May 2022, Terminix's Trusted Advisor program rolled out to a pilot market. Almost immediately, the results were off the charts; leads went up 400%. As Terminix started scaling the program, the Trusted Advisor program contributed to nearly doubling the organic growth rate in Q2. Said Wald, "It's about finding that simplistic view of looking at your organization and unlocking that potential. In our case, we created and enabled close to 6,000 salespeople."